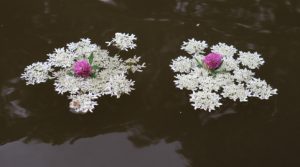 Place: Wageningen or in spring and summer in Auckland, Wellington or Christchurch NZ.
Costs: 35 euros or $ 55 NZ 
Online, live, soon the workshop will be available to follow online at your time send me a message if you are interested
Sign up: shiatsu.massage.wageningen@gmail.com
Improve:
• Respiratory & Immune System,
• Blood circulation for warm hands and feet,
• Disposal of waste.
Suitable for less fit people.
Breast health tips.
After an introduction to how to work on breast health, you'll learn qigong exercises that can keep your breasts healthy. With this you charge yourself and you become aware of your own strength. This will make you breathe easier. It turns out that women who always have cold hands and feet are nice and warm after this workshop!
You will receive the exercises so that you can practice this Qigong at home.
Contact: shiatsu.massage.wageningen@gmail.com